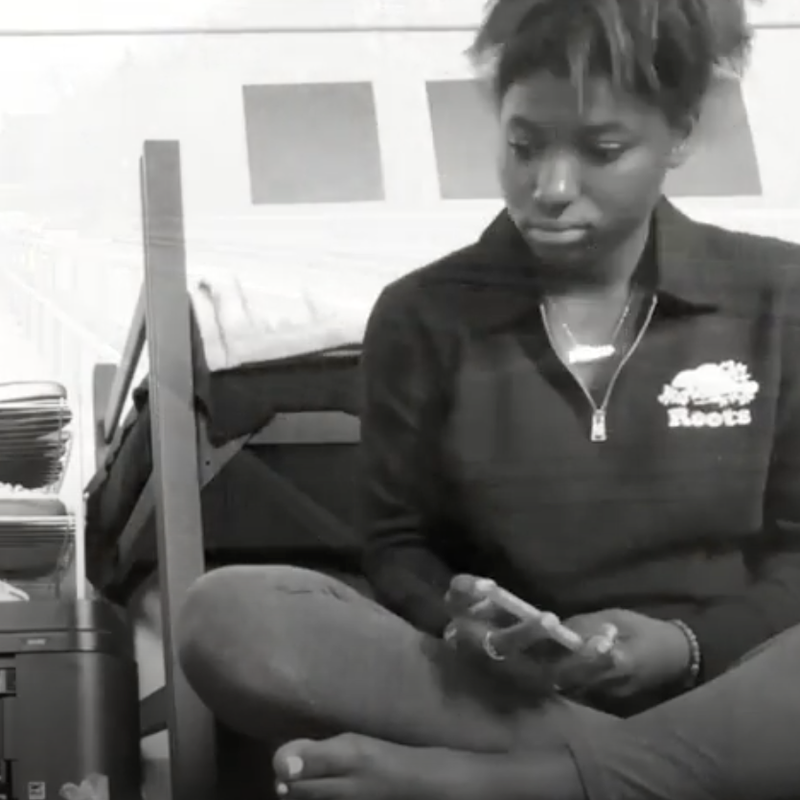 Artists Statement:
---
In its entirety, our project is a multimedia Sonic Poetic Visual piece. Our inspiration for this piece comes from the book They Said This Would Be Fun which is a memoir written by Western University Alum, Eternity Martis. The book speaks about Eternity's personal experiences as a Black woman studying at a predominately white institution.
The piece is rooted in our everyday experiences as Black women studying at Western. Because of this, the majority of the audio is made up of sounds from our everyday life. Sounds included our shower turning on, boiling kettle, footsteps, and other sounds we gravitated to. We took these sounds and began to cut, splice, and manipulate them to create our own audio on Bandlab. We then recorded the chosen passages from the book and added traditional musical elements such as our singing and piano. Inspired by our audio, we created the visual component on iMovie, made up of videos of ourselves and of Western's campus including the bridge, us in our first-year dorm, and everyday sounds heard such as making tea, and showering.
This piece is meaningful to us because it allowed us to express our wide-ranging experiences through the medium of music and theatre. We hope listeners are impacted by our piece the same way we were with Eternity's memoir. It has empowered us to continue sharing our story which is why we are happy to be sharing our piece with the Black Student Art Virtual Gallery.
About the Artists:
---
Kavone Manning is a pre-service educator and vocalist graduating with a bachelor's in music with a specialization in education at Western University in June 2022. Her passion for mentorship and volunteerism in underserved communities has led to her research in accessing equitable resources in education, and strategies in navigating predominantly White spaces as a BIPOC more specifically in music education. Kavone is looking forward to continuing her studies at the University of Toronto's Ontario Institute for Studies in Education to complete her Master's in Social Justice Education.
Sara Shifaw is a young artist pursing her Bachelor of Music with a specialization in Education and Theatre Studies Minor at Western. Her art reflects her passion surrounding issues of equity, diversity, and inclusion.