Inspiring Minds seeks to broaden awareness and impact of graduate student research, while enhancing transferable skills. Students were challenged to describe their research, scholarship or creative activity in 150 or fewer words to share with our community.
<hr/>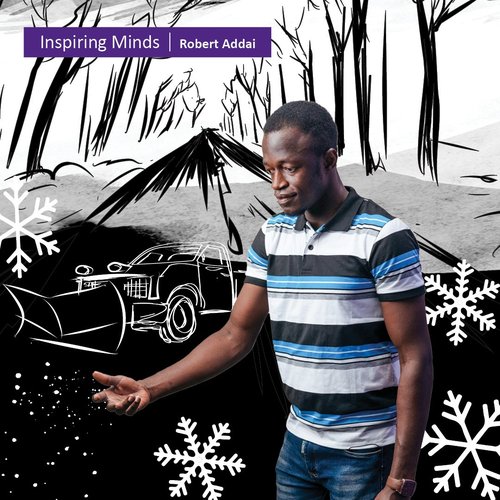 <br/>
Road Salt
Snow and ice control is essential to maintain the safety and mobility of various roads/sidewalks during the winter months in Canada. Unfortunately, these high releases of NaCl are causing long- term corrosion to infrastructure and vehicles, and damage to the environment. The aims of the study are to analyze different road salts, including two new proprietary salts, and optimize their benefits in terms of their corrosivity, environmental impact, ice melting performance, and costs to ensure maximum benefit to Canadian municipalities using road salts. Last winter, corrosion rate of nine different salts (NaCl, KCl, CaCl2, MgCl2, CMA, NaOAc, SB Brine, CFB Flake, and Western University Salt) was analyzed at the field using mass loss. The masses of the metal coupons (Mild steel, High strength steel, Galvanized steel, 304 stainless steel, and Aluminum Alloy) were measured before and after the exposure. Surfaces of metal coupons were analyzed using SEM. The research is in progress.
Robert Addai
PhD candidate, Chemistry
Faculty of Science - Western University
Supervisors
Yolanda Hedberg
Isha Decoito
<br/><hr/>
Robert Addai pursued his undergraduate education in Ghana and studied BSc Chemistry Education.  He went on an exchange program in Denmark at the University College Copenhagen in 2020.  He was admitted to Western University to study the MSc in Chemistry in 2022, and he transferred to the PhD program in 2023.
You can connect with Robert on X: https://twitter.com/KobieRoad; on Facebook: https://www.facebook.com/robert.addai.528; and via email adddairobert22@gmail.com.
View Robert's work as it appears in the Inspiring Minds Digital Collection: https://ir.lib.uwo.ca/inspiringminds/495/.