Inspiring Minds seeks to broaden awareness and impact of graduate student research, while enhancing transferable skills. Students were challenged to describe their research, scholarship or creative activity in 150 or fewer words to share with our community.
<hr />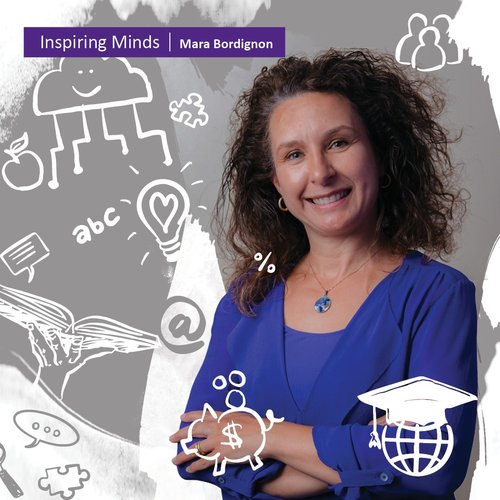 'Opening Up' Higher Education in Canada
Whether academia should be 'opened' is a contentious and evolving issue globally. Open education (OE) – as the sharing, use, and reuse of resources, pedagogies, and teaching practices – has gained momentum by challenging, transforming, and even displacing systems which exclude, disenfranchise, and marginalize members of both the public and academic communities. Traditional, dominant systems rooted in the corporatization and monetization of educational processes are problematic because they create barriers that restrict access, agency, ownership, participation, and experience. OE approaches include wide ranging solutions from free open educational resources to open access of scholarly research. A shifting landscape between open and closed, coupled with flaws and weaknesses in OE solutions themselves, create issues and tensions needing closer interrogation. My study identifies a research gap in how OE is conceptualized within Canadian higher education policy discourse and aims to provide critical insight into power relations, equity, and social justice.
Mara Bordignon
PhD candidate
Faculty of Education - Western University
Supervisor
Melody Viczko

<br><br /><hr />
Mara De Giusti Bordignon is a PhD student in the Faculty of Education, Field of Critical Policy, Equity and Leadership Studies (CPELS), at Western University. Mara was born in Northern Italy, immigrated to Canada as a child and grew up in York region. She received an undergraduate science degree in Environmental Science from York University and then gained a masters graduate degree in Information Studies from the University of Toronto. She has worked in various support, administrative, and faculty librarian positions in public, corporate, college, and university libraries in Ontario and the Middle East. In her career as an academic librarian, Mara specialized in teaching information and digital literacy. She developed an interest in academic scholarship and open access, especially around issues of ownership, rights, and equity. This has led to her current research focus on open education and policy within the Canadian postsecondary context. Mara has two grown children who are also in university and lives on a country property with her husband and a small flock of heritage chickens.
You can connect with Mara on LinkedIn: www.linkedin.com/in/mara-de-giusti-bordignon-b5489920; and Twitter: Mara DGB @marabordignon
View Mara's work as it appears in the Inspiring Minds Digital Collection: https://ir.lib.uwo.ca/inspiringminds/352/