Inspiring Minds seeks to broaden awareness and impact of graduate student research, while enhancing transferable skills. Students were challenged to describe their research, scholarship or creative activity in 150 or fewer words to share with our community.
<hr/>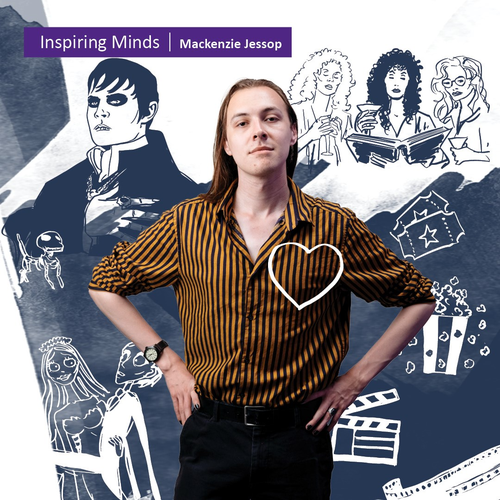 <br/>
Love in The Dark: Seeking Alternative Models of Romance in American Cinema
My research is a critique of how heterosexual love is constructed in film as painless, easy, and universal. This construction neglects to explain the power relations of heterosexual romance, or the messy experience of real love. I will examine films that provide alternative models of love, movies that emphasize sisterhood, or explore love in less pleasant terms. Some of the films I wish to examine include The Witches of Eastwick (Miller, 1987), Practical Magic (Dunne, 1998), Corpse bride (Burton, 2005), and Dark Shadows (Burton, 2012). These movies are all largely mainstream and, in some cases, capitulate to the wider narrative about heterosexual love, but also provide transgressive moments wherein sisterhood is valued over romance, or love is acknowledged as bittersweet if not outright destructive. I hope that by examining these films I can critique the mainstream model of heterosexual love and evaluate the alternative models of these films.
Mackenzie Jessop
PhD candidate, Media Studies
Faculty of Information and Media Studies - Western University
Supervisor
Melissa Adler
<br/><hr/>
Mackenzie Jessop is a second year PhD candidate in the Media Studies program at Western University. His current research is on the construction of romance in American cinema as it relates to larger social, cultural, and historical ideas. It is his hope that the research will define the concept of "love" and situate it within the cultural, social, and economic context of 21st century North America; in this way he hopes to illuminate how sanitized ideas of love, consumerism, and heteronormative ideals create contradictions with the older ideas of love and romance used in films, television, advertising, and other media. 
You can connect with Mackenzie via email: mjessop5@uwo.ca.
View Mackenzie's work as it appears in the Inspiring Minds Digital Collection:  https://ir.lib.uwo.ca/inspiringminds/440/.