Inspiring Minds seeks to broaden awareness and impact of graduate student research, while enhancing transferable skills. Students were challenged to describe their research, scholarship or creative activity in 150 or fewer words to share with our community.
<hr/>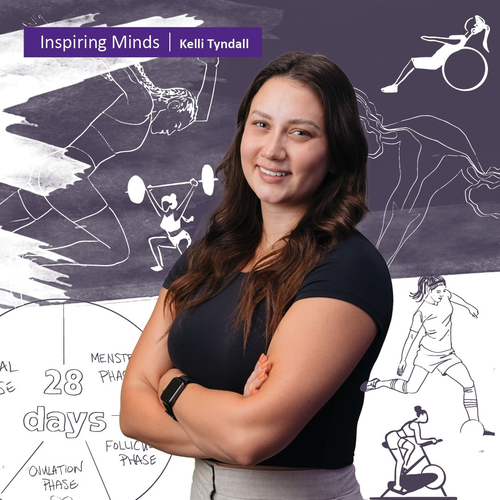 <br/>
Highlighting menstruation in sport: it's about time we hear from the athletes themselves
Female athletes receive less support from team staff than their male counterparts. With the population of female athletes increasing, it is critical that team staff understand the needs of their athletes regarding their menstrual cycles and how it can affect sport participation. Our study aims to examine the needs and perceptions of varsity athletes on women's teams at Western University by exploring how the menstrual cycle alters their training, performance, and competition. By studying their experiences, we can determine how to optimize training and inform team support staff of best practice methods, while opening the conversation surrounding menstruation and normalizing female physiology. Having grown up playing sports with coaches that overlooked my symptoms and experiences, as well as those of my teammates, I am very passionate about this research. I hope to eradicate the bias surrounding the menstrual cycle in sport and highlight the previously silenced voices of menstruating athletes.
Kelli Tyndall
MSc candidate, Kinesiology
Faculty of Health Sciences - Western University
Supervisor
Jane Thornton
<br/><hr/>
Kelli is a Master of Science student in the department of Kinesiology at Western University. She received her Honours Bachelor of Science Degree in Human Kinetics from the University of Guelph in 2021. Her research interests include female athlete health, exercise as medicine for chronic disease, and concussion and traumatic brain injury. She is a member of Scholars Against Abuse in Canadian Sport and has a passion for implementing mental health strategies in sport organizations and highlighting athlete voices. She hopes to use her thesis research to advocate for female athletes by providing education to coaches and team support staff while also optimizing training and performance for women in sport. 
You can connect with Kelli on Linkedin: https://www.linkedin.com/in/kelli-tyndall/; and X: https://twitter.com/KelliATyndall.
View Kelli's work as it appears in the Inspiring Minds Digital Collection:  https://ir.lib.uwo.ca/inspiringminds/435/.