Inspiring Minds seeks to broaden awareness and impact of graduate student research, while enhancing transferable skills. Students were challenged to describe their research, scholarship or creative activity in 150 or fewer words to share with our community.
<hr/>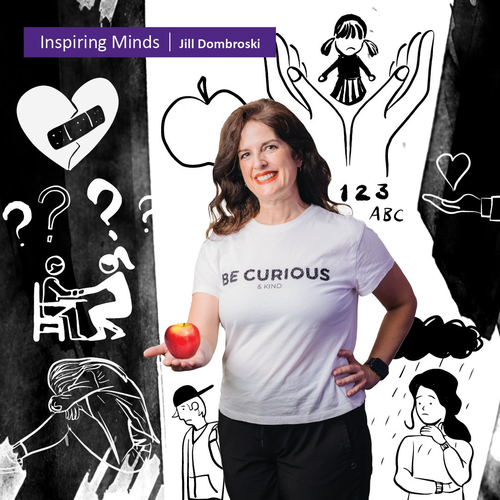 Good Grief – Supporting students' losses in the classroom: Professional development of death and dying education
A teacher may notice a student's behaviour change in their classroom before learning about a loss a student is experiencing. There are two losses to consider: death loss and non-death loss, and both may be similar in the emotion and demonstration of grief. Teachers could be first responders and the first to have those vulnerable conversations. Supporting students' losses can be challenging in the classroom. Still, the necessity of learning and recognizing awareness of those losses will help create strategies for teachers and students within a positive learning environment. My research is to provide these educators with critical approaches to support students who experience loss, especially when grief presents differently to individuals.
Jill Dombroski
PhD candidate, Education Studies
Faculty of Education - Western University
Supervisor
Kathryn Hibbert
<br/><br/><br/><br/><hr/>
Jill Dombroski is an PhD candidate in the Faculty of Education at Western. Jill's research informs curriculum related to death and loss in medical and teacher education. She is working on two streams of educational change to better prepare these professionals. She studies how physicians are prepared for end-of-life conversations with patients in her doctoral research. Her other focus is professional development for educators on how different types of loss may impact learners in the classroom. How a teacher shows up for a learner who has experienced a life-altering loss can mean the difference in how they move through that grief. These ideas were shared this year at conferences at Western University, ADEC in St. Louis, MO., USA, University of Holguin, Cuba, Medical University of Holguin, Cuba, and the University of the West Indies in Barbados, West Indies, to warm and interested responses. Jill is thrilled to share an opportunity for people to reflect on the social impact of this work. Twitter: 
You can connect with Jill on Twitter @imthechange2 and LinkedIn: https://www.linkedin.com/in/jill-d-a07393120/.
View Jill's work as it appears in the Inspiring Minds Digital Collection: https://ir.lib.uwo.ca/inspiringminds/305/.