Inspiring Minds seeks to broaden awareness and impact of graduate student research, while enhancing transferable skills. Students were challenged to describe their research, scholarship or creative activity in 150 or fewer words to share with our community.
<hr/>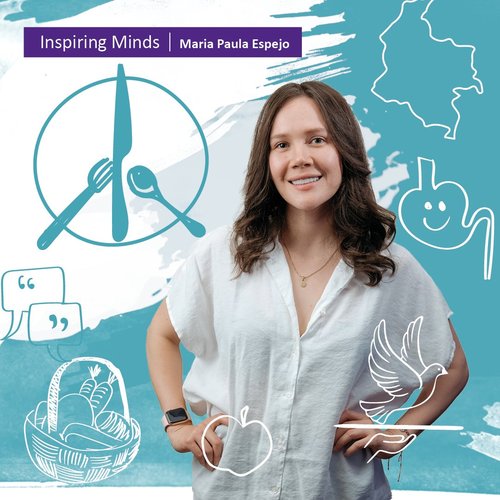 <br/>
Gastronomy & Peace
My research proposes a novel connection between peace and gastronomy. My goal is to create a model which shows how peace can be built through gastronomy based on the relevance of food systems and the power of everyday practice to advance peacebuilding and Sustainable Development Goals agendas. The model will be designed by analyzing how to strengthen relationships among actors across different food systems stages at different levels to strengthen mutually beneficial relations that foster positive socio-economic and political change. Colombia will be used as a case study to demonstrate why food systems have the potential to advance peacebuilding, and what the potential benefits of advancing peacebuilding through gastronomy are. My research outcomes will serve as a compass for NGOs, international organizations, governments, and even inspire social responsibility offices to implement projects or programs with an interdisciplinary and creative cut centred on enduring sustainability and environmentally conscious efforts.
Maria Paula Espejo
PhD candidate, Hispanic Studies
Faculty of Arts and Humanities - Western University
Supervisor
Juan Luis Suárez
<br/><hr/>
María Paula is a PhD student in Hispanic Studies who specializes in Transitional Justice and Post-conflict Reconstruction. Her doctoral research develops a working model to use gastronomy as a peacebuilding mechanism that simultaneously advances the Sustainable Development Goals. She is working on a case study in Montes de María, Colombia where she will be identifying, engaging, and connecting multiple stakeholders in the fields relevant to the research project. Her research hopes to enhance peacebuilding processes that acknowledge communities' actual needs and, raise awareness of the multiple ways citizens and sectors can contribute to everyday peace through daily actions and their decision-making processes. María Paula is a practitioner and human rights defender, a researcher at Western's CulturePlex Lab and the Transitional Justice Centre. She is the 2023-2024 Research Awardee Recipient of the International Development Research Centre – IDRC in the Climate Resilient Food Systems program, the 2023 Bentley Awardee. 
You can connect with Maria on Linkedin: https://www.linkedin.com/in/mar%C3%ADa-paula-espejo-b29412165/.
View Maria's work as it appears in the Inspiring Minds Digital Collection:  https://ir.lib.uwo.ca/inspiringminds/467/.