Inspiring Minds seeks to broaden awareness and impact of graduate student research, while enhancing transferable skills. Students were challenged to describe their research, scholarship or creative activity in 150 or fewer words to share with our community.
<hr/>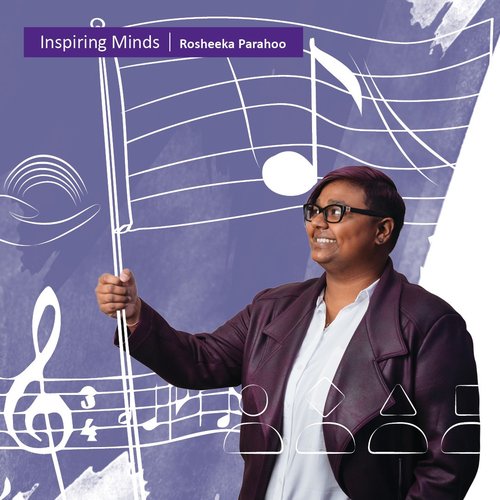 <br/>
Equity, Diversity, Inclusion, and Indigenization Strategies in the Canadian Music Industry
The Canadian music industry has a diversity problem. Ninety-one per cent of racialized professionals in the music industry report unfair treatment despite a significant portion of Canadian music companies implementing mandatory equity, diversity and inclusion training and strategies. My research delves into the heart of the music industry's diversity issue by examining Equity, Diversity, Inclusion, and Indigenization (EDII) strategies within the music industry. Focused on the Canadian context, this dissertation will examine both the stumbling blocks that hinder progress and the effective approaches that are propelling music sectors toward a more inclusive and representative future. This dissertation will offer actionable strategies that will propel the Canadian music industry from its the current state to the diverse and equitable potential that the music industry can achieve.
Rosheeka Parahoo
PhD candidate, Music
Don Wright Faculty of Music - Western University
Supervisor
Norma Coates
<br/><hr/>
Rosheeka Parahoo (she/they) is a passionate advocate for representation and equity in the music industry. As a PhD candidate in Musicology, Rosheeka's research focuses on the intersection of queer and equity, diversity, inclusion, and decolonization (EDID) studies within the realm of popular music. Their work not only sheds light on the importance of representation but also provides solutions to achieve equitable depictions of equity-deserving groups in popular music. Through their research, Rosheeka aims to dismantle barriers and promote a more inclusive and accepting society within the music industry and beyond. Rosheeka holds a Master of Arts in Musicology from Western University as well as a Bachelor of Arts in Music from the University of Guelph. Throughout their career, Rosheeka has been actively involved in non-profit organizations dedicated to promoting equity, diversity, and inclusion. They have worked as an equity, diversity, and inclusion researcher at institutions such as the Canadian Coalition of Women in Engineering, Science, Trades, and Technologies (CCWESTT) and Anova: A Future Without Violence. Currently, Rosheeka serves as the Interim Director and Senior Manager of Research and Advocacy at Women in Capital Markets, where they bring their knowledge and experience in EDI research to the financial industry. 

You can connect with Rosheeka on LinkedIn:  https://www.linkedin.com/in/rosheekaparahoo/.
View Rosheeka's work as it appears in the Inspiring Minds Digital Collection:  https://ir.lib.uwo.ca/inspiringminds/457/.