Inspiring Minds seeks to broaden awareness and impact of graduate student research, while enhancing transferable skills. Students were challenged to describe their research, scholarship or creative activity in 150 or fewer words to share with our community.
<hr />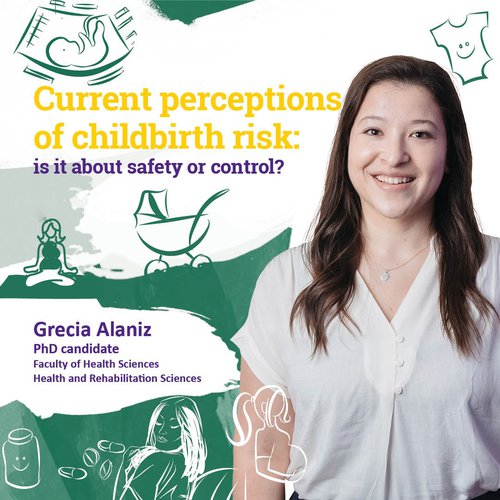 <br><br><br>
Prior to beginning my PhD at Western University, I taught high school computer science, mathematics and science and was inspired to support K-12 teachers with cultivating the type of thinking I observed in my computer science classes. I have since been an advocate for introducing students and teachers across Canada to the world of coding. My passion for coding and mathematics education and my experience as an instructor in Western's Faculty of Education Undergraduate Program, led me to pursue a PhD. I wish to understand how our future teachers perceive coding in teaching and learning about mathematics. I am focusing on their experiences in a course called Computational Modelling in Mathematics and Science Education, which includes hands-on activities, opportunities to teach their new skills to students in the community, and engagement in reflective and reflexive practice.
Grecia Alaniz
PhD candidate, Health and Rehabilitation Sciences
Faculty of Health Sciences - Western University
Supervisors
Jessica Polzer
Samantha Doralp
<br><br /><hr />
Grecia is a PhD candidate in the field of Health Professional Education within the Health and Rehabilitation Sciences program. She is also a pelvic health physiotherapist and first-generation Latina with an interest in advancing maternity care and women's health. Her doctoral research uses an interdisciplinary approach to critically examine the ways in which discourse shapes and informs maternity care providers' conceptualizations and expectations of maternal and fetal risk in relation to diversely situated bodies. Grecia is working towards enriching current maternity care practices, professional educational programs, and institutional policies in ways that promote more inclusive and diverse birthing experiences for mothers, birthing persons, and their families.
You can connect with Grecia on LinkedIn: www.linkedin.com/in/grecia-alaniz and via email: galaniz@uwo.ca.
View Grecia's work as it appears in the Inspiring Minds Digital Collection: https://ir.lib.uwo.ca/inspiringminds/25/.